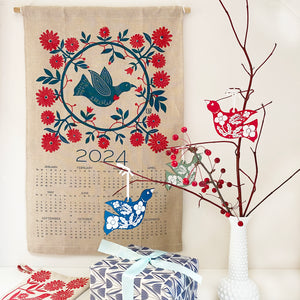 HOLIDAY SHOP IS OPEN
Calendars, ornaments, stockings and more are available for pre-order now!
Visit the Shop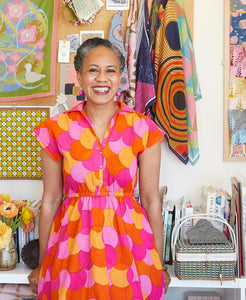 ABOUT JEN
Jen Hewett is a printmaker, surface designer, textile artist, and author based in the Hudson Valley. Jen's work combines her love of loud prints, 1970s maximalism, and saturated colors with the textures and light of the landscapes that surround her. In addition to her own products, Jen designs fabric for quilters and sewers, and home collections for national retailers. Clients and licensees include Anthropologie, Moda Fabrics, Unilever, and World Market.
She is the author of two books: This Long Thread: Women of Color on Craft, Community and Connection and Print, Pattern, Sew.
(Photo by Jen Siska)
READ MORE